Waterfront Wedding Venue for Ceremonies & Reception in Maryland
Treat yourself, your family, and your guests to a beautiful waterfront wedding experience at Kurtz's Beach.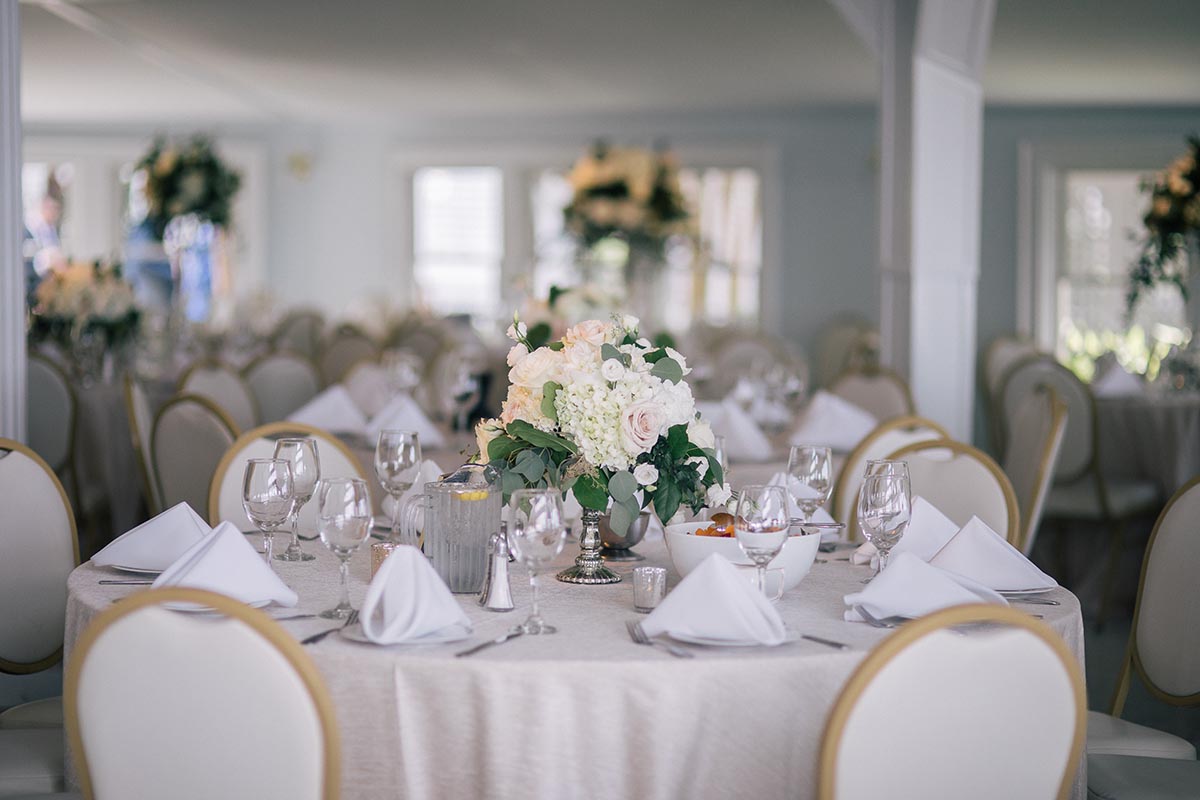 We Provide…
Bay Room Capacity: Min.75 – Max.240
Round Tables (10 Guests per table)
Centerpiece – Globe/Candle & Table Numbers
Banquet Chairs
Linen Cloths & Napkins (Various Colors)
Tables for Buffet, Cake, Gifts and DJ
China Plates, Water Goblets & Silverware
Additional Glassware is available for an additional fee
Rehearsal
Is included in your ceremony fee and will be scheduled for the Thursday prior to your event. Rehearsal does not exceed 1 hour.
Ceremony
We welcome you to have your ceremony with us and have various options. 30 minutes is provided.
Option 1: Bay Room Patio

140 seats provided, additional guests gather in the garden.

Option 2: Tableside

Guests are seated at their tables in the Bay Room.

Option 3: Gazebo Hill

Seats are provided based on your guest count, maximum of 240. This option is based on availability.

Option 4: Rivers Chase

Seats are provided based on your guest count, maximum of 170. This option is based on availability.
-Bubbles/Seeds/Rice & Confetti are not permitted.
-Runners are not suggested.
-Fresh flower petals must be used for an outdoor ceremony.
-Groom/Groomsmen arrive one half hour prior to ceremony.
-Bride/Attendants arrive 15 minutes prior to ceremony.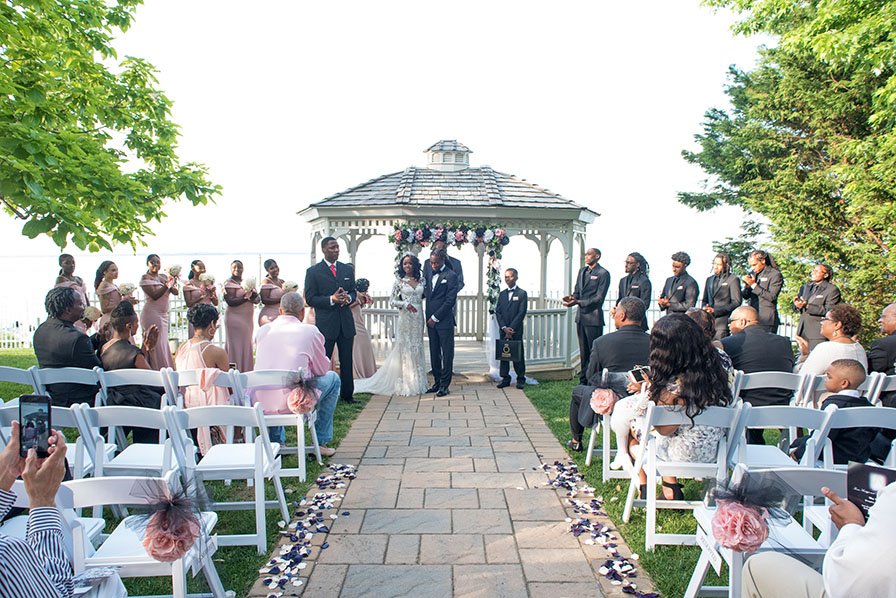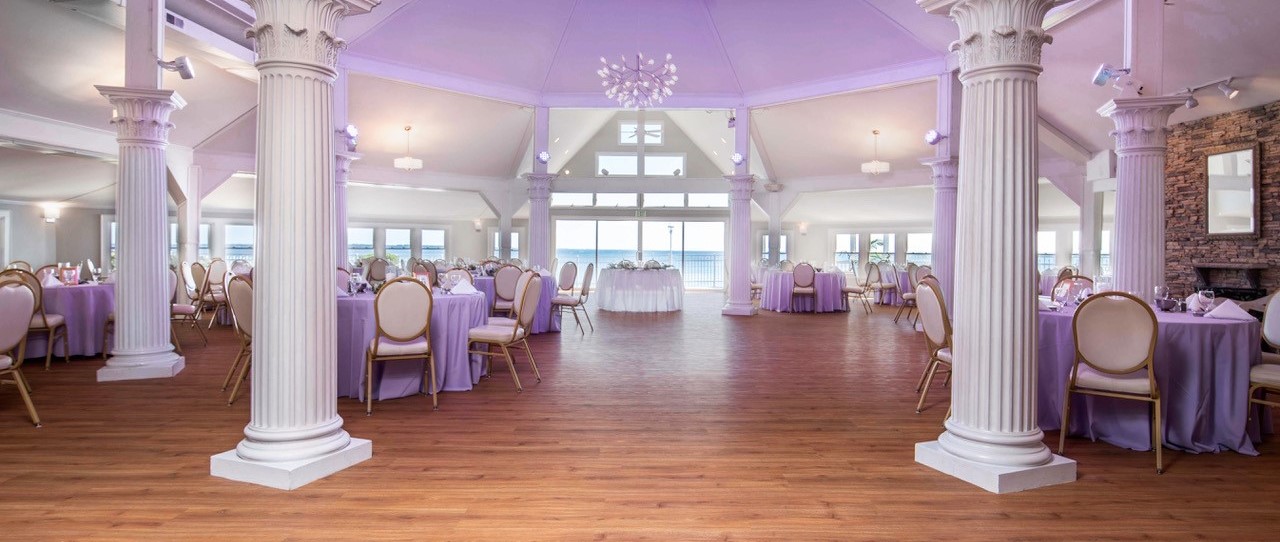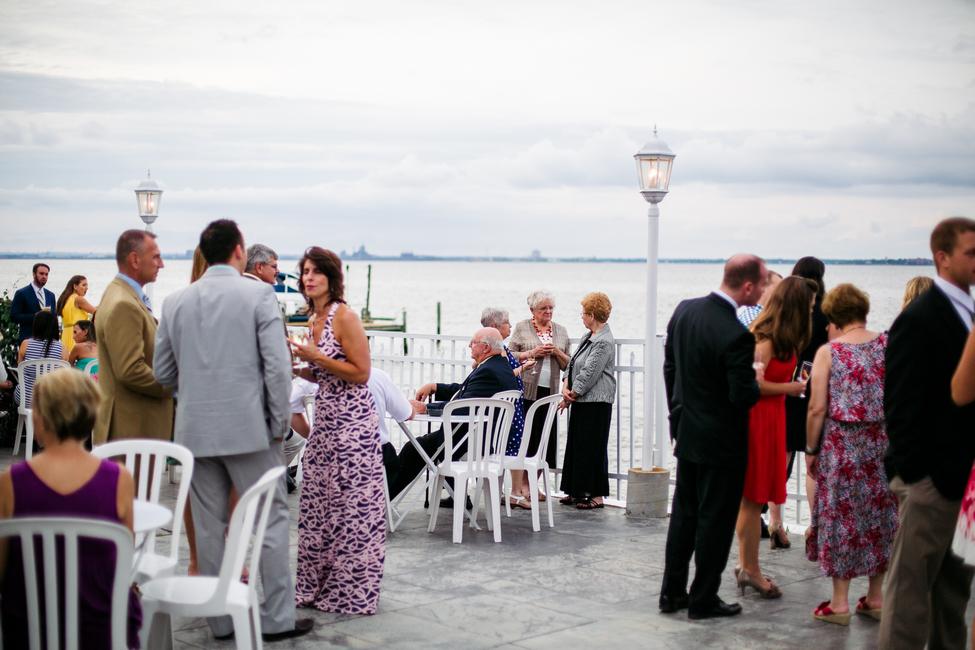 Reception
Our schedule provides for an afternoon or evening reception (these time slots vary). All receptions are based on 4 hours (including arrival/event/departure). If available, an additional hour can be provided for an added cost. Additional hours must be decided on at time of final preparation.
Reception timing needs to be designed around guest arrival, not Bride and Groom arrival. Timing is crucial and contracted.
Timing is everything – Late Beginnings Create Shorter Receptions!
Other Professionals
Your reception is clearly a team effort. Not just our team, but others as well. All vendors are to arrive one hour prior to the start of the event.
You may supply limited, additional decorations including centerpieces (our staff will place per your instructions). Kurtz's Beach is not responsible for loss or damage.
DJ's / Bands
DJ's / Bands will complete their entertainment 15 minutes prior to the end of the reception. Limited space is available, however, power will be provided. Excessive Equipment (Stage bands / Light shows) are not recommended. Breakdown and departure must be accomplished in a reasonable amount of time (30 minutes) after completion.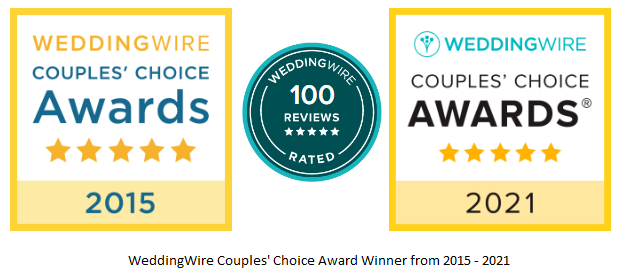 Food
Clients may choose a pre-designed menu or design a menu, and have us cost it out. In planning your event, you are essentially taking 75 or more of your friends and family "Out to Dinner". We use butter, salt, sugar, etc. however can cater to specific dietary needs. Our main banquet service is two hours.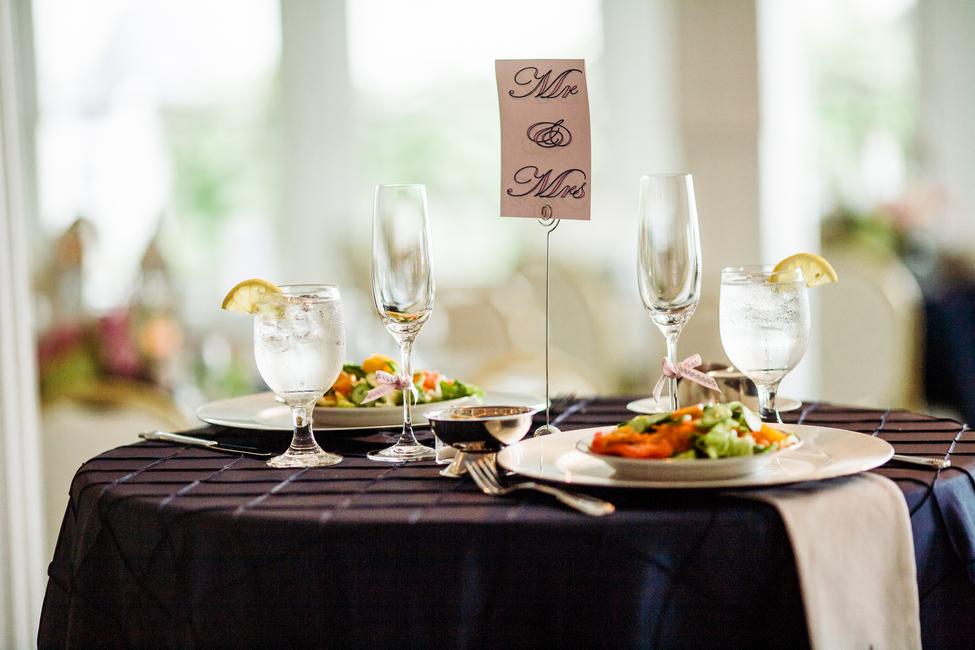 Tastings
We host open tastings throughout the year and they are complimentary. Couples and their families are invited to sample a few of our items to get an idea of our food quality. Every wedding menu is customized through sauces, spices and cooking methods that will be discussed at your final appointment.
Cake
Cake is a very personal choice so we allow you to select your own cake vendor. We do not charge a cake cutting fee, take home wrap is provided. If client supplies cake boxes, they must be assembled.
Beverages
There are various bar options that include a cash bar, pre-paid tab, or open bar. All packages include soda/tea/coffee. All beverages, alcoholic and non-alcoholic, are supplied by Kurtz's Beach, no outside alcohol may be brought to the facility. If alcohol is brought in the facility, it would be the client's responsibility to address with their guests and we reserve the right to end the event.
Beer
Package includes Coors Light draft and Yuengling draft beer. Alternative brands can be provided at an additional cost.
Wine
Various brands and choices are made available.
Mixed Drinks
Open Bar package includes standard, name brand liquors (Premium liquors are also available at an additional cost).
Signature Drink
Alcoholic and Non-Alcoholic signature drinks can be provided (i.e. fuzzy navel, whiskey sour, orange crush, red or white sangria, etc.)
Champagne Toast
Complimentary champagne provided for Bridal Party and two Parents Tables. If wine is a part of your package, champagne will also be available at the bar.
The bar will stop serving alcoholic beverages fifteen minutes prior to the end of the reception.
Our mixed drinks are served in clear plastic tumblers, our beer and sodas are served in 12 oz. clear cups. Glass wine, beer & rocks glasses are available for an additional cost.
Our Staff
Our staff will be dressed in a traditional black and white attire. Our employees are trained in customer service and work by the rule that the customer is always right, however, we do not expect our staff to tolerate rude behavior. Any rude guest behavior will be the responsibility of the client.
Your Big Day!
Convenient parking for your guests will be provided across from the facility (in the field).
Your guests are welcomed, assisted with any gifts or packages and directed to their assigned seats by your alphabetized guest list.
SAMPLE Time Line:
5:30pm – Groom arrives with Bridal Party to Kurtz's Beach
5:45pm – Bride arrives with Bridal Party to Kurtz's Beach
6:00pm – Ceremony begins
6:30pm – Ceremony ends/guest are welcomed for cocktails & hors d'oeuvres/photographer finishes up with any bridal party photos
7:00pm – Guests are asked to find their seats/bridal party lines up for introductions
7:10pm – Introductions, First dance, welcome, blessing, etc
7:15pm – Tables are called for dinner
8:30pm – Cake is cut and served
9:30pm – Gifts are collected with someone that you'll designate to go to the car
10:15pm – Bar Closes, Last song is played, goodbyes with your guests
10:30pm – Event concludes
Booking Process
Upon your decision to use Kurtz's Beach for your special event, you should review the following process:
Complete our contact form, call 410-255-1280, or email us at info@kurtzsbeach.com.
After a site visit, we will send you a contract that will include your name and address, etc., menu, date, time and any special instructions.
Review, sign, and return contract with your deposit. Deposits can be made via cash, check or credit card.
Attend one of our tastings or open houses prior to your big day.
One month prior to your wedding, we will reach out to schedule your final appointment that will take place 2 weeks prior to your scheduled event. At your final appointment, be prepared to provide Kurtz's Beach with a final head count, any additional planning notes and any remaining balance due. Your final payment can be made with cash or check. (Credit Cards may be accepted for final payment, however a 3% processing fee will be added)
During the week prior to your event, your guest list, favors, wedding supplies, lineup and the name of the person responsible for your gifts must be delivered to Kurtz's Beach. Remember, your alphabetized guest list is a must, we do not use place cards.
CANCELATION POLICY: DEPOSITS ARE NOT REFUNDABLE.
We must be notified of cancellation in writing. Please include a copy of the front and back of your cancelled check. All contracts are non-transferrable.
Read all of our
Wedding Venue Reviews
at